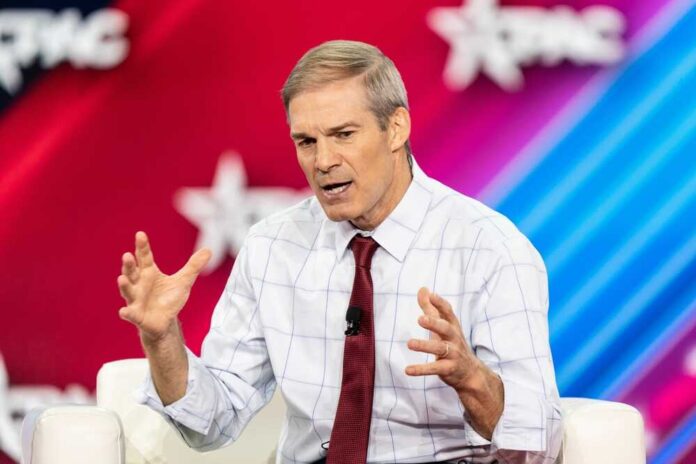 On Thursday, Rep. Jim Jordan, R-Ohio, posted a series of what he referred to as "smoking-gun documents" on his social media account. According to him, these documents proved that Facebook had censored American citizens at the behest of the Biden administration. The extensive thread bore similarities to the "Twitter Files" disclosed earlier in the year when Elon Musk acquired the social media platform.
In the messages shared on X (formerly known as Twitter), Jordan emphasized that previously unreleased internal documents, which the Judiciary Committee subpoenaed, demonstrated that Facebook and Instagram had altered their content moderation policies due to pressure from the Biden White House. This, according to Jordan, was a violation of the First Amendment.
During the first half of 2021, Jordan claimed that social media companies, including Facebook, faced significant pressure from the Biden administration, both publicly and privately, to clamp down on what was perceived as misinformation. He pointed to an April 2021 email wherein a Facebook employee mentioned the pressure they were experiencing from external stakeholders, including the White House, to remove specific posts.
Despite Facebook's concern that removing such content would infringe on free expression rights, a Biden senior adviser, Andy Slavitt, allegedly disregarded the warning and pushed for its removal.
This incident made Facebook anxious about its relationship with the White House. Jordan presented an email from Brian Rice, Facebook's VP of public policy, expressing the company's concern about the situation and the potential consequences.
According to Jordan, this wasn't an isolated incident; there were other instances where the Biden administration expressed dissatisfaction with Facebook's level of censorship. In one example, President Biden criticized Facebook publicly, as well as other platforms, for supposedly allowing the spread of misinformation. As a result, Facebook announced policy changes in August 2021 in response to pressure from the White House.
Jordan further claimed that it wasn't only the White House influencing Facebook's censorship decisions. The company also altered its policies due to pressure from Biden's Surgeon General, particularly concerning censoring members of the "disinformation dozen" who shared claims about COVID.
In conclusion, Jordan asserted that these documents and others provided to the Committee demonstrated the Biden administration's abuse of power to coerce Facebook into censoring American citizens, thus hindering open discourse on critical public issues. He mentioned that Facebook had only released the internal documents after the Committee threatened to hold Mark Zuckerberg in contempt.